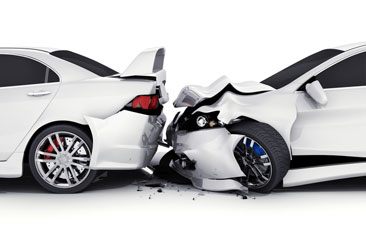 Collision Repair
Accidents will happen! Our expertly trained and certified auto technicians can repair any level of accidental collision damage all the way down to dents and dings to get you back on the road, and onto your next adventure. Our guarantees go a long way and our results speak for themselves. Ginter's Auto Body is fully equipped and certified to repair any collision damage from heavy frame repair all the way out to that last coat of fresh new paint. We also work with all insurance companies and have licensed estimators on site. Call or stop down for a FREE estimate.
View Gallery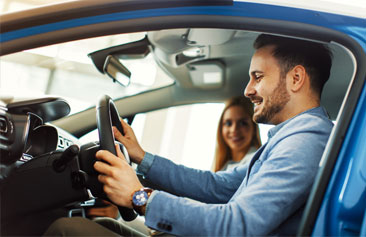 Insurance Repairs
Whether it's minor damage or large repairs, Ginter's Auto has been a trusted body shop for more than 30 years. We work with all major and minor insurance companies to schedule, inspect and repair your vehicles seamlessly. We have licensed estimators on site so you can trust the body shop that makes it easy, affordable and reliable to repair your vehicle.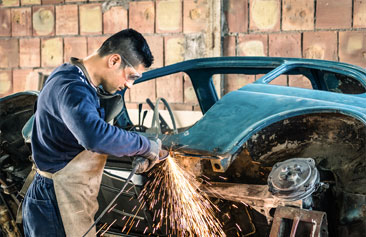 Frame Repair • Welding and Fabrication
Major accidents can usually end up causing some damage to your frame and other parts of your car or truck that require welding or fabrication. Ginter's Auto Body has certified and skilled technicians that can rebuild your frame or any other auto systems that require welding or custom fabrication. Hey speaking of custom fabrication, you might want to check out our Custom Page right here!
View Gallery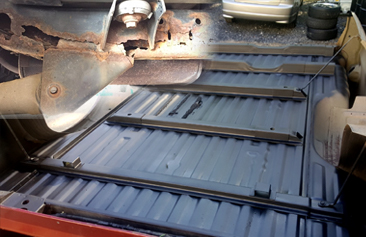 Rust Repair
There's is nothing more frustrating than rust on your automobile. At Ginter's Auto Body we can repair any rust on your vehicle including uni-body and full frame trucks or cars. Rust repairs include rocker panels, doors, cab corners and truck bed rails. We can custom fabricate any metal that is not available for purchase through the aftermarket industry.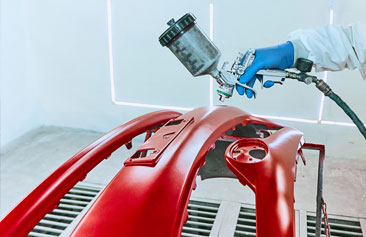 Complete Auto Painting
Whether your vehicle has been in an accident, or it just doesn't look as nice as it used to, our experts at Ginter's Auto Body can paint any make or model and have it looking as good as it did fresh off the lot.  With our computerized paint matching system, you can be sure that the new paint will perfectly match any existing paint on your car. We also have paint-less dent repair available for smaller jobs. Need a custom paint job? Take a look at our Custom Page right here!
View Gallery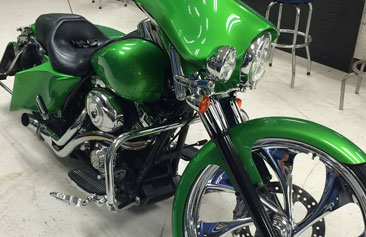 Motorcycle Repair
We can't forget about our two wheeled friends out there. Our experts at Ginter's Auto Body can handle any damage and repairs to your motorcycle. Whether you ride a sport bike, trike, custom chopper or a Harley, Ginter's Auto Body will have you back on the open road in no time. Need more proof? Check out our Custom Page right here!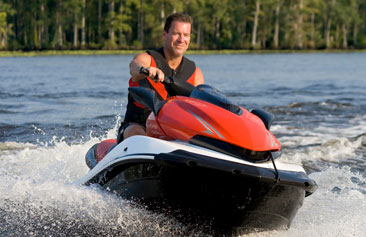 Boat, Jet Ski and Fiberglass Repair
Ginter's Auto Body has plenty of experience when it comes to body repair for motorcycles, boats, jet skis, ATVs, and any other recreational vehicles. We know these vehicles can take some abuse and our certified technicians will have them leaving the shop looking brand new. We also have carbon fiber repair available.
View Gallery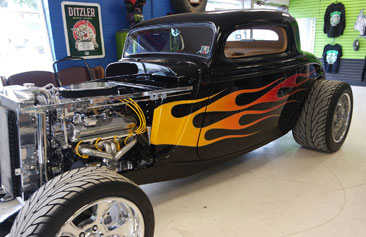 Full Restorations
You said it. Got a '64 Mustang sitting in the garage that needs some restoration? That's our specialty. With over 30 years experience, our talented staff at Ginter's Auto Body has the ability to restore your baby back to brand new. We believe our work speaks for itself, so check out the gallery below and see for yourself.
View Gallery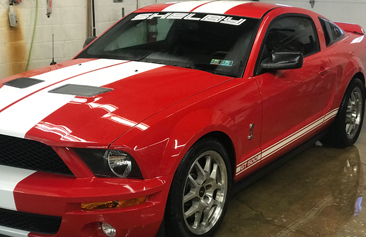 Auto Detailing
Turn your old ride into a new one with Ginter's Auto Detailing. Our auto body shop wouldn't be complete if we didn't offer total interior and exterior auto detailing. On the interior, we offer an extensive cleaning and polishing along with a full steam cleaning of your carpets and seats. If you have any unsightly holes or tears, we also offer upholstery repair. On the exterior, we have a complete hand wash as well as a final buffing and polishing that will have your ride turning heads on the street. We can also restore faded headlights and even touch up minor paint damage. Schedule an appointment today!