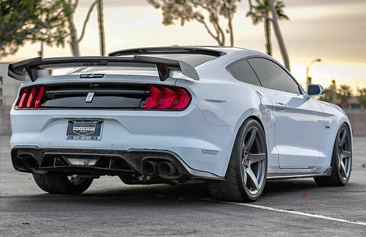 Performance Intake & Exhaust Systems
An aftermarket performance exhaust system can free some of the power in your engine. These systems allow for a quicker, more efficient path for exhaust gases to escape. This means your engine "breathes" better as spent fuel and air exit the combustion chambers faster. That means more fuel and air can be burned to create more power and performance for your vehicle. Ginter's performance exhaust systems will also add to your car or truck's appearance, with larger tips and highly polished mufflers that provide a more refined, aggressive look.
Remember, restricted air flow equals restricted power. So, with quality upgrades like good aftermarket air filters, cold air intakes, and aftermarket exhaust systems, you can see significant gains without the stress of an out-of-commission vehicle. Performance Exhaust and Intake Systems are designed to maximize exhaust flow and minimize exhaust temperatures. Your vehicle will use less gas, last longer and perform better.
Check out just SOME of the MANY performance exhaust systems available below!
Don't see your brand? Call us, we got it! (717) 525-9519.
Performance Intake & Exhaust Systems