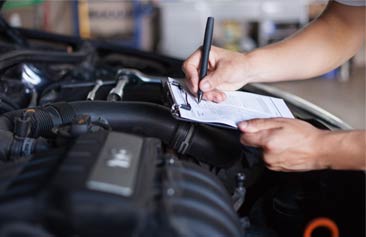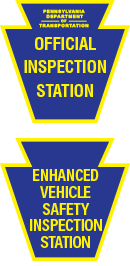 State Inspections
Ginter's Full Service Auto is an Official Enhanced Vehicle Safety Inspection Station of Pennsylvania. Vehicle safety inspections to ensure that vehicles are maintained for safe operation. Safety Inspections can prevent vehicle failure on the highways and crashes that may result in injuries or death. Vehicle safety inspections are performed at Ginter's Auto, an official PennDOT Inspection Station. We also offer trailer inspections up to 10,000 lbs. Our PA Enhanced Vehicle Safety Inspection license allows us to work with Reconstructive Titles, Theft Abandoned and Specialty Construction Vehicles.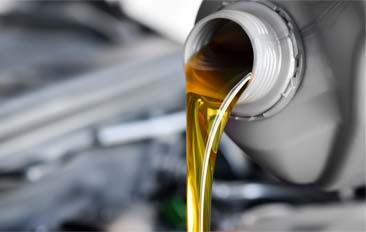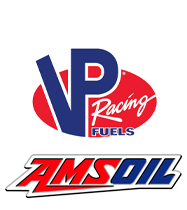 Oil Changes
Everyone needs to get them done, make us your one-stop-shop and choose from a wide variety of conventional, high mileage and synthetic oils. Schedule an oil change with Ginter's Auto today! We are proud to be your local certified Amsoil and VP Racing Fuels Dealer!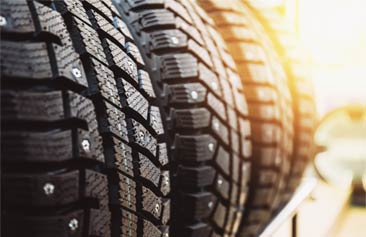 Tires, Tires and More Tires
Ginter's Full Service Auto offers a large selection of top brand tires for cars and trucks at competitive prices, for every budget. We also offer an arsenal of performance tires and wheels. In addition, we provide wheel alignment, tire rotation, 3D laser tire balancing and tire repair. This will help your tires last much longer, improve gas mileage and provide safer handling.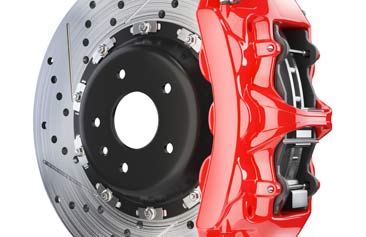 Brakes and Brake Repair
Ginter's Full Service Auto certified technicians know every part of your brake system inside and out and can perform brake repair on any make and model. Brake services include brake pedal, hydraulic brake fluid, brake master cylinder, power brake booster, drum brakes, disc brakes and electronic anti-lock brake sensors.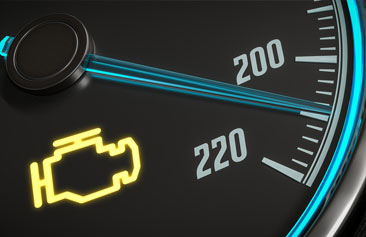 Check Engine Light
There's no doubt that the dreaded check engine light can make you nervous. Ginter's Full Service Auto offers engine diagnostics that allow our technicians to gather helpful information about the operating condition of your engine. Speaking of a healthy engine, regular engine tune-ups are necessary to optimize engine performance and to prevent unexpected engine trouble. Our experts will also check emission system, fuel lines, belts and hoses. Engine diagnostics for mechanical or electrical repairs along with regular engine tune-ups can help extend the life of your vehicle and improve the health of your engine.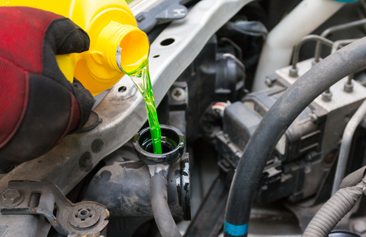 Radiator • Heating • Cooling • Fluids
Radiator maintenance is very important to the overall functionality of your vehicle. Ginter's Auto provides full fluid services and our certified technicians will inspect and diagnose any issues with your auto fluids or radiator. While it's important to keep your engine from over-heating, it's also important to keep you from over-heating. We are fully equipped to diagnose and repair any issues with your heating or air conditioning system. We are now servicing the new 1234YF air conditioning systems. Regular auto heating and AC maintenance will ensure a comfortable cabin interior and help prevent driver fatigue.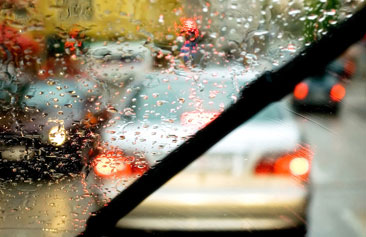 Lights • Wiper • Glass Replacement • Auto Accessories
At Ginter's Full Service Auto we make it super easy to replace lights, wipers, windshields and windows for any make, model, or style of your vehicle. We also offer a ton of accessories for anything interior or exterior of your auto. Oh, and one other thing, if you're into electronic accessories, you may want to take a look at our full service Auto Electronics Page right here!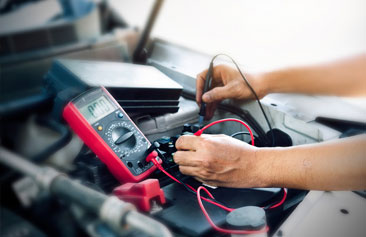 Batteries • Charging • Starting your Vehicle
Nothing is worse than a car that won't start. At Ginter's Auto we offer a huge selection of batteries for all vehicle makes and models. We can also test, inspect and repair any issues with charging your battery or starting your vehicle.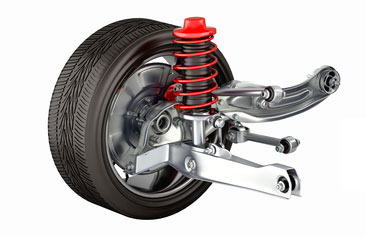 Alignments • Steering • Suspension • Wheel Repair
The way your car or truck handles and rides is not only important for gas mileage, but it's also important for your safety. Ginter's Full Service Auto has certified technicians that will carefully inspect and repair anything that might be causing you an uncomfortable ride. Wheel alignments are crucial to proper tire wear and are an important factor that greatly influences the performance of the vehicles tires. Did someone say Suspension and Wheels? You might want to check out our Performance Page right here!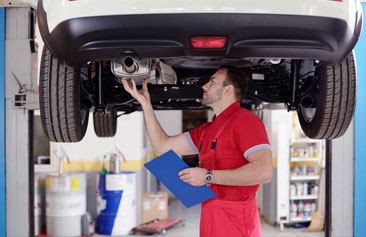 Mufflers and Exhaust
Your vehicle's exhaust system is composed of pipes and tubing designed to streamline vehicle operation while maximizing vehicle performance and efficiency. When they get damaged, they can require custom welds, parts, and sometimes even fabrication. At Ginter's Auto we've got you covered with the skill-set to repair and rebuild your exhaust system. We can also replace your muffler or any other components of your exhaust system that are damaged. By the way, if you're looking to kick things up a notch with your exhaust system, check out our Performance Page right here!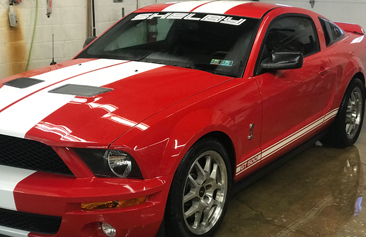 Auto Detailing
Turn your old ride into a new one with Ginter's Auto Detailing. We wouldn't be complete if we didn't offer total interior and exterior auto detailing. On the interior, we offer an extensive cleaning and polishing along with a full steam cleaning of your carpets and seats. If you have any unsightly holes or tears, we also offer upholstery repair. On the exterior, we have a complete hand wash as well as a final buffing and polishing that will have your ride turning heads on the street. We can also restore faded headlights and even touch up minor paint damage. Schedule an appointment today!