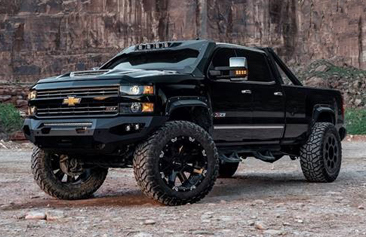 Truck & Off-Road Performance
Need a little kick to get that 4×4 moving over mother nature? Give us a shout at Ginter's Full Service Auto and we'll have you crashing through steams, romping over sand dunes, and conquering mountains in no time at all. All parts are immediately available!
Check out just SOME of the MANY performance truck & off-road accessories available below!
Don't see your brand? Call us, we got it! (717) 525-9519.
Truck & Off-Road Performance