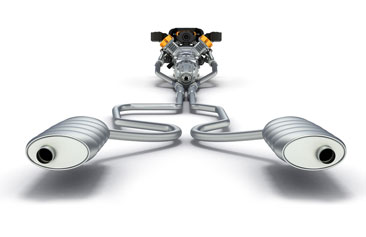 Custom Exhaust
An aftermarket performance exhaust system can free some of the power in your engine. These systems allow for a quicker, more efficient path for exhaust gases to escape. This means your engine "breathes" better as spent fuel and air exit the combustion chambers faster. That means more fuel and air can be burned to create more power and performance for your vehicle. Ginter's custom exhaust systems will also add to your car or truck's appearance, with larger tips and highly polished mufflers that provide a more refined, aggressive look.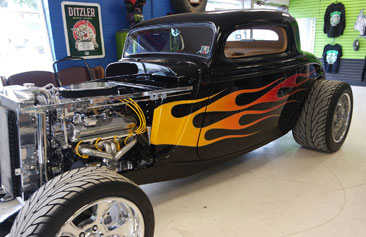 Custom Paint • Air Brushing
Custom Auto Paint. It's one of our specialties here at Ginter's Custom Auto. We have a computerized color matching system to match the paint currently on your vehicle. We have the latest paint, striping, and graphic work available in the industry. We can take your ideas and bring them to life with a variety of techniques and custom colors to give your ride the look it deserves. We offer airbrushing on many levels from small jobs, to big ones.  Airbrushing can be done on helmets, vehicles, custom parts, license plates or shirts. No job too big or too small. Give us a call today!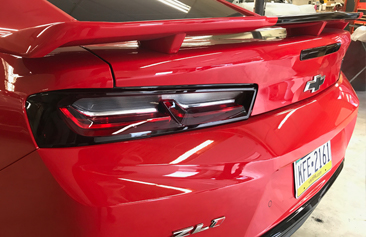 Tinting • Bed Liners • Carbon Fiber
Refine your vehicle's image with Ginter's Custom Auto Applications. When it comes to custom there is a variety of ways to add that custom touch to your car or truck including but not limited to; paint protection film, REAL carbon fiber overlays, custom interior or exterior vinyl wraps and applications, truck bed liners, window tinting, tail light tinting, and more! Stop by or call today to review all or our options for custom applications.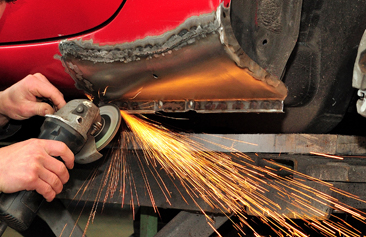 Custom Fabrication
Custom fabrication is a crucial part of Ginter's Custom. While working on custom auto applications, we often run into areas where a something needs to be fabricated in order to complete the custom work. Our certified technicians all fully trained and equipped to handle all welding and fabrication.