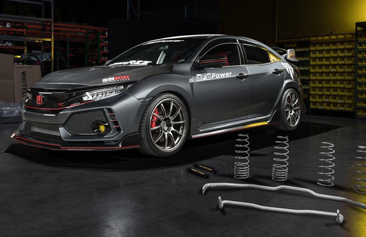 Performance Suspension
A good auto suspension system maximizes the friction between the road surface and your vehicle's tires, ensuring steering stability along with responsive handling. We all love power! Adding power to your vehicle is always a worthwhile upgrade; however, without an adequate suspension modification, you may have more problems than before the engine upgrades. While making your car perform more efficiently, adding power also makes it more unstable. It changes the dynamic involved when you turn, as well as while accelerating. A comprehensive suspension upgrade will make the real difference between braking through a turn and accelerating through it.
Truck and Off-Road suspensions are another key part of our inventory. Truck suspernsion will enhance your truck or off-road vehicle's capabilities as well as style. At Ginter's we offer any kit you need; Lifted Spring Suspension Kits, Shackle Suspension Lift Kits, Shackle Reverse Lift Kits and Coil Suspension Lift Kits just to name a few.
Check out just SOME of the MANY performance parts available below!
Don't see your brand? Call us, we got it! (717) 525-9519.